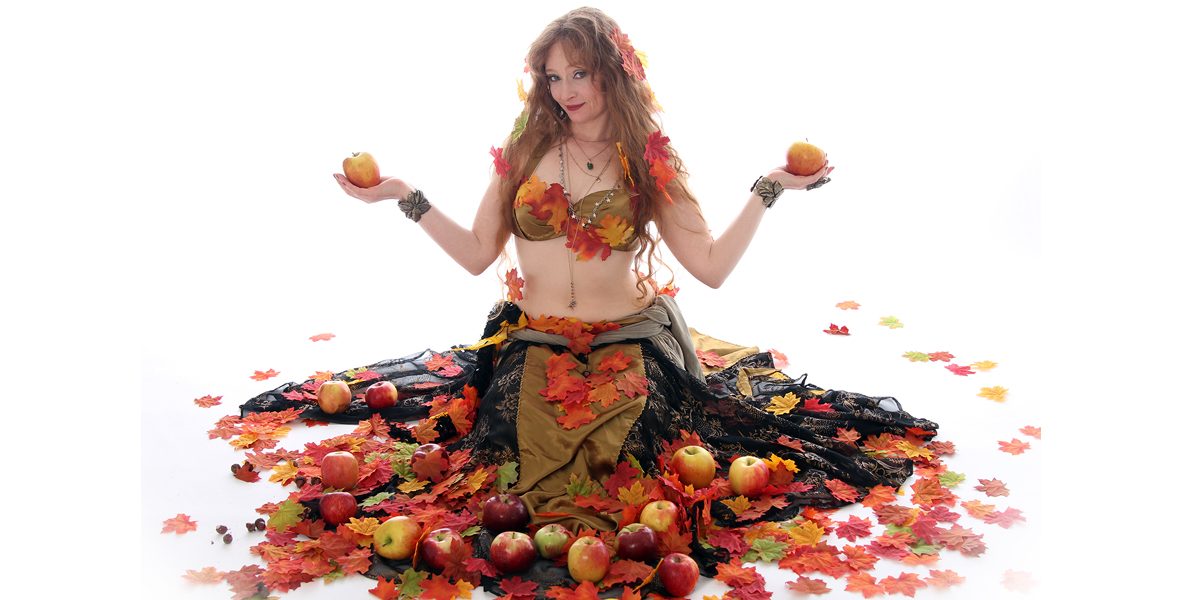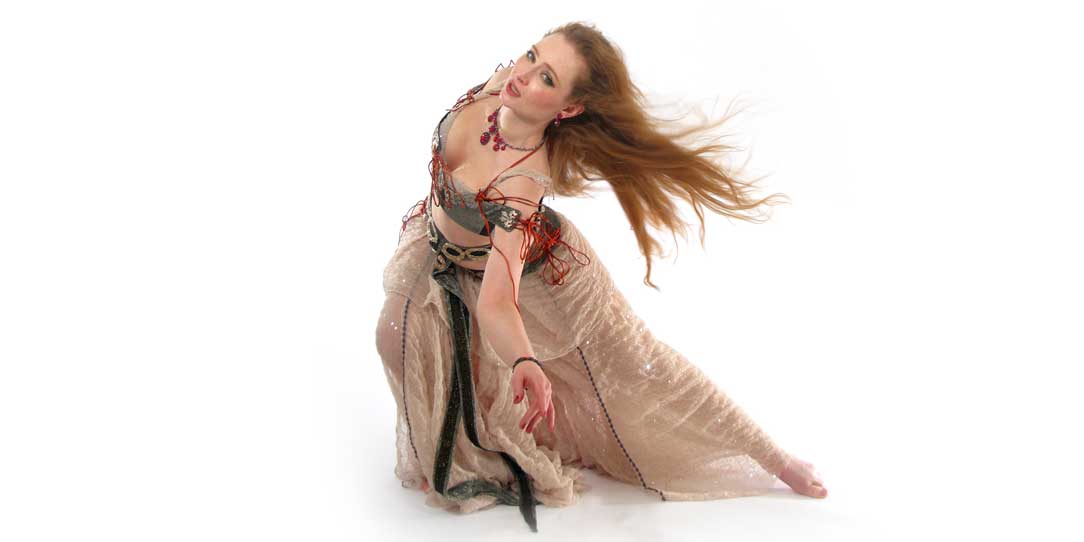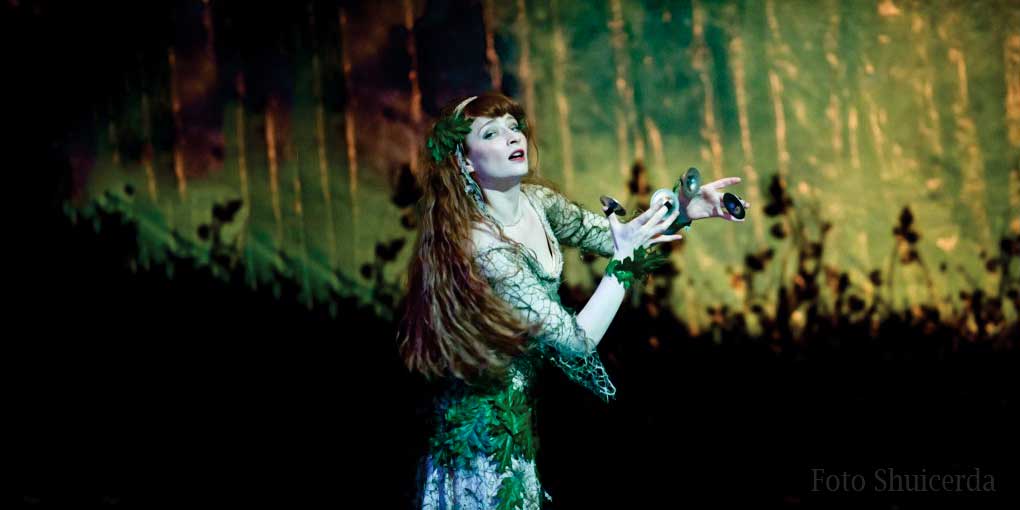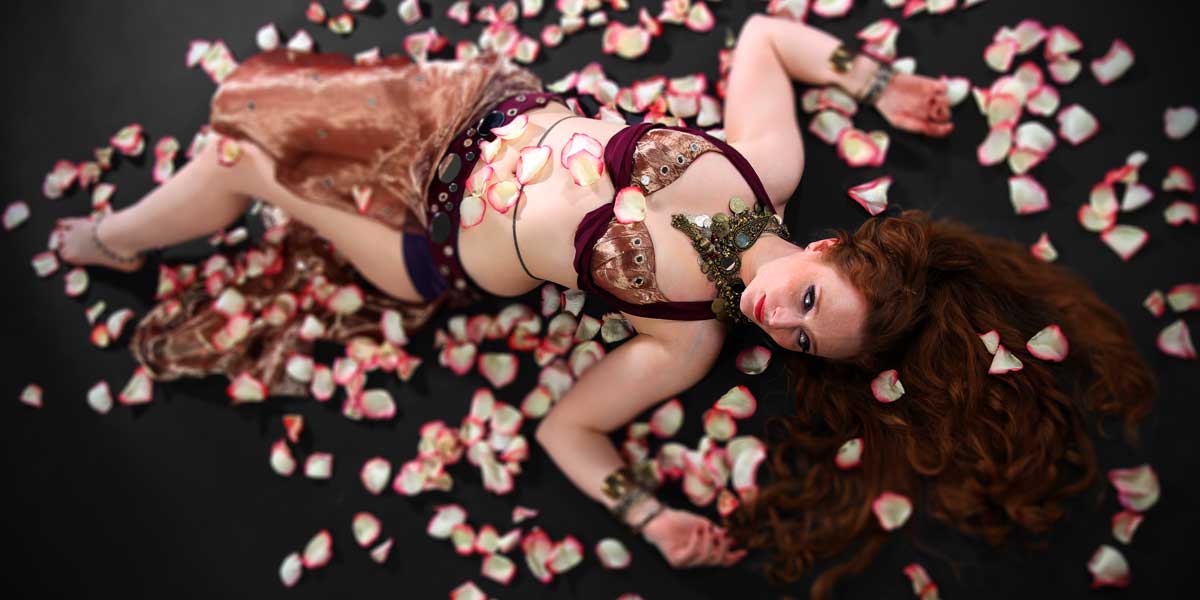 I'm a dancer, choreographer, class instructor, and traveling workshop presenter, specializing in artistic belly dance. In my work, I seek to infuse impeccable technique with poetry and magic. My dances are distinguished by sensitivity, imagination, and meticulous rigor. I am currently based in New York City.
I began dancing professionally in 1999, following a formal apprenticeship in Oriental dance with M. Lisa Forner (a graduate of UCLA's ethnomusicology master's program). A childhood gymnast, I was uninspired by ballet classes and initially pursued music and drama, but then found a calling when I began studying ethnic dance in 1994.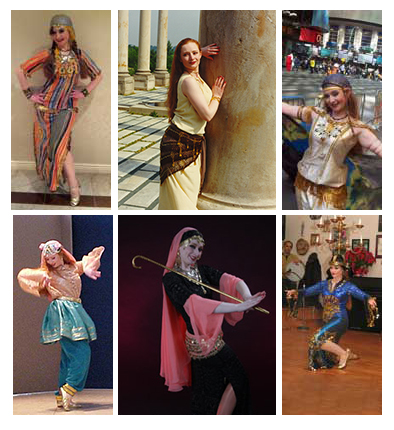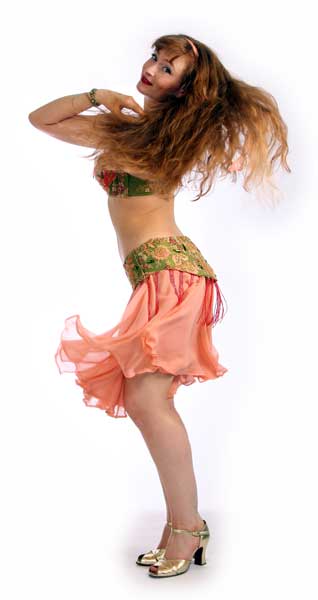 My training and expertise includes Middle-Eastern classical, social, and folk dances from Arabic, Turkish, and Persian traditions; dances from Central Asia and the Caucasus; flamenco; kathak and other Indian dance; and African and African diaspora dances. In addition to solo work, I was a principal dancer of Washington, DC's Silk Road Dance Company (directed by Laurel Gray) from 2000-2002, and danced with Mosaic Dance Theater (a New York City theatrical folklore company featuring the choreography of Samara) from 2004-2006. I have performed at cultural events in partnership with Yasser Darwish (director, Egyptian Celebration); created Oriental dance in collaboration with Ranya Renée; and created Arabic folklore working in company with Ranya and Egyptian dancers Mohammed Fawzy and Sameh Fayed.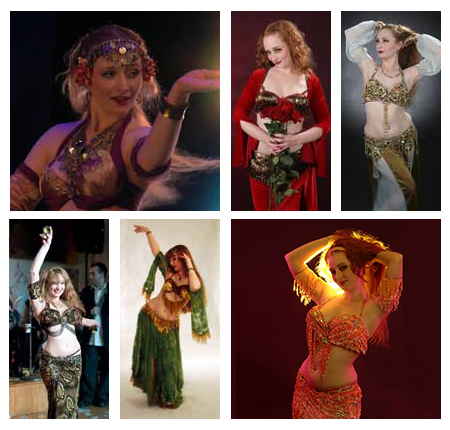 Parallel to my traditional work, I am a leading innovator of contemporary belly dance. In my signature technique I'm known for fluid precision, but, unlike the tensioned tribal fusion style usually associated with this description, my intricate dances are primarily characterized by delicacy and charm: working with both Middle-Eastern and nontraditional music, I use densely-textured isolation combinations alongside gliding footwork and soft classical body lines, dancing from the heart with openness and warmth.
In trailblazing abstract, conceptual, and narrative theatrical work, I have explored lyrical fusion, circus fusion, and unusual props; fantasy themes and with both dark and light overtones, including fairy tale and steampunk contextual transpositions; and tragicomic vignettes. I was a guest artist of dance theater company Desert Sin in 2008, and contributed groundbreaking unorthodox belly dance performances to the DVDs Magic: Fantasy Bellydance (2008), Fantasy Bellydance (2009), and Tarot: Fantasy Bellydance (2010) (all from World Dance New York).
Dance Instruction
I am a top instructor with thousands of hours of classroom teaching experience. I aim to empower students with clean versatile foundation technique, adaptable to traditional, tribal, and fusion styles, and, emphasizing purpose and integrity, promote belly dance as an artistic medium for individually-authentic self-expression.
Encouraging students to take ownership of their dancing, I teach detailed movement breakdowns addressing alignment, mechanics, kinesthetic sensation, and injury prevention; nuanced musical interpretation; and an uncontrived natural beauty aesthetic. My students gain wisdom, charisma, and the graceful "finished" look of classical training.
I was a faculty member at Washington DC's largest dance school, Joy of Motion Dance Center, from 1999-2002, have been teaching independently in New York City since relocating in 2002, and travel internationally as a workshop presenter. While I approach dance and fitness as separate disciplines, my teaching is informed by best practices from the health and wellness industry: in 2009 I obtained AFAA group fitness certification, and earned a diploma from a 300-hour vocational preparation program for personal trainers. I have also studied kinesthetic anatomy with Irene Dowd. My instructional-reference DVDs, Beautiful Technique from Step One (2009) and Travel Steps (2011), are among the most comprehensive informational programs ever available to students and teachers of belly dance.

Performance Videos: YouTube/AutumnWard.
Autumn on Instagram: @autumnagram.
Autumn on Facebook:
https://www.facebook.com/dancesmarter
https://www.facebook.com/danceartistautumnward/