Warmup for Shoulders and Spine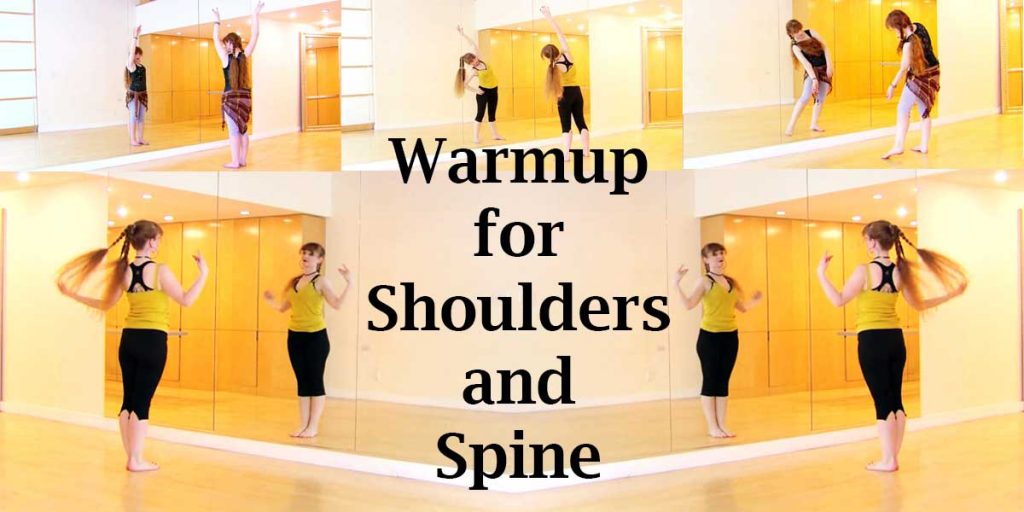 Use Warmup for Shoulders and Spine as a preparation for veilwork, armwork, or upper body isolations. It can also be used as a stand-alone program to build or maintain range of motion. This is a shorter program (11 minutes with music; 17 minutes with voice prompts) with no floor stretches. For a deeper general preparation, you may prefer Basic Gentle Warmup.
Step-by-Step is a breakdown, with safety cues, for new dancers, those with special physical limitations or injury concerns, somatic junkies, and A-students and overachievers.
The other programs in this series proceed through the same sequence, but without explanations, in nonstop flow format.
Versions 2, 3, and 4 are digitally-modified versions of one another. Version 2 gives you both music and voice prompts. In both versions 3 and 4, the audio is music only. Version 4 has also been "flipped," so that the program leads from the left side.
Finally, in Voice Cues Only, you have the option to work with voice prompts only—no music—offered if you wish to provide your own ambiance.
Step-by-Step
Music and Voice Cues
Music Only
Flipped
Voice Cues Only